Live View Plugin
How to Use the Plugin
Additional information about how to unlock Plugins can be found here.
The Live View Plugin allows you to see the content which is currently playing on your device. Which means that have more control over your screens without having to be in the same location.
You can subscribe to the Live View Plugin in your viewneo account. The next step is to activate reports, which are located under Device Group -> Devices -> Advanced Settings -> Reports -> enable.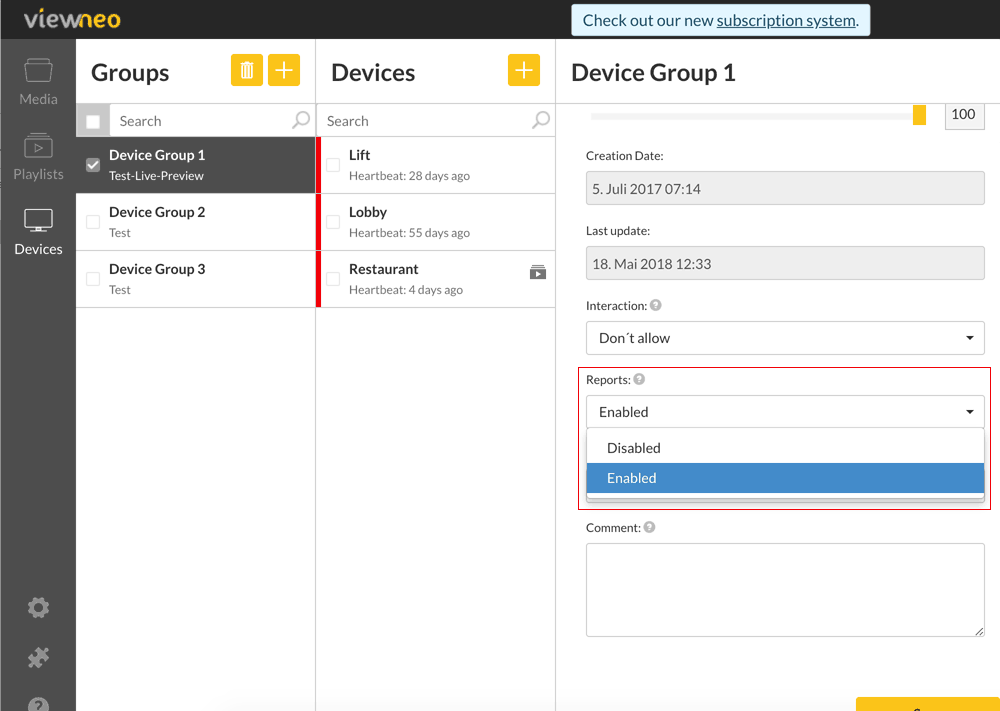 Now just right-click on the device, and you will see a live view of what is currently being displayed.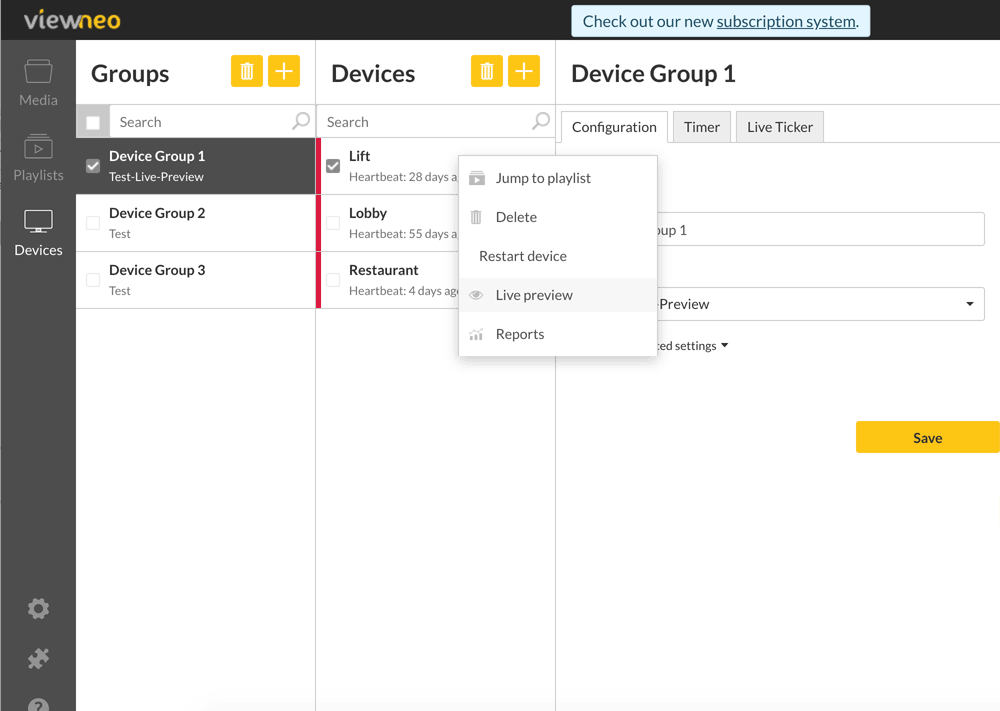 The live view will open in a small preview window.