Opening the viewneo 4K SignageBox App Menu
Pause the playlist and return to the player menu
With the aid of the remote control (for the viewneo 4K SignageBox) or a USB / wireless keyboard (viewneo SignageStick or others), click on the screen several times until a lock symbol appears in the upper right corner.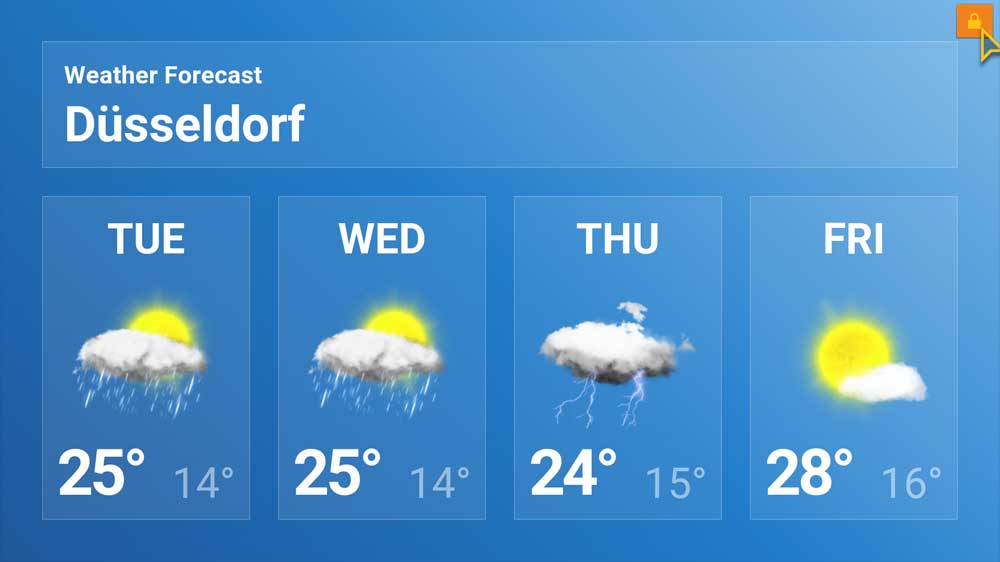 Click on the lock icon (depending on your settings, you may need to enter a PIN here.) If the PIN was entered incorrectly three times, the function will be locked for 5 minutes, if the PIN is forgotten, the SUPER PIN may still be used. This information can be found in his viewneo account, under the tab "Information" of the device).
Afterwards the player menu will open, and you will be able to make further changes to the settings if so desired.
Click and keep holding on the viewneo logo in the player menu for a few seconds to open the developer menu with advanced settings.