Filling Playlists with Content
Edit playlist
Playlists can be edited (filled with content or organize the existing content) by selecting it from the list on the left. If you have just created a new playlist, then the new playlist will be able to directly edited because it is already selected.
Add media
You can see all of the content which is available to be used in the right panel. From there, you can simply drag the desired content into your playlist.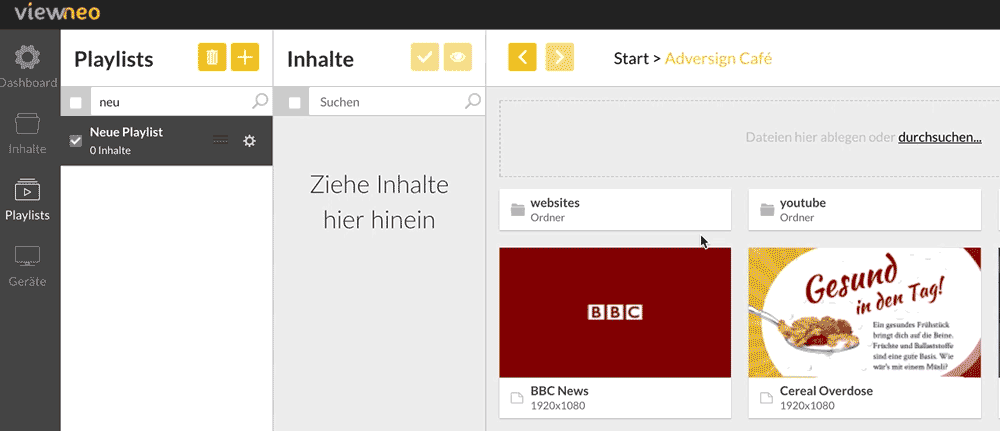 Save the playlist
After you make changes to the playlist, you should make sure that you save it. This will ensure that your playlist is current and up-to-date.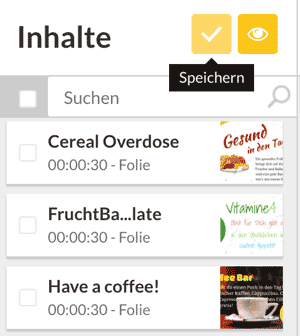 Please note that saving playlists directly affects the play behavior of the players or player groups that have been assigned to this playlist. Therefore, playlists are not automatically saved.
Define playback behavior
You can edit the behavior of the content in a playlist by clicking on: