Playlists
Playlists are used to organize content and dictate the order in which it will be played on your screens. When clicking on Playlists

the area Playlists is opened.
Once you have selected a playlist with the mouse, the screen is divided into three main areas:
List of all playlists
Tip: Filter by playlists
The search box lets you filter the list so that only playlists whose names contain the text entered in the search box are displayed.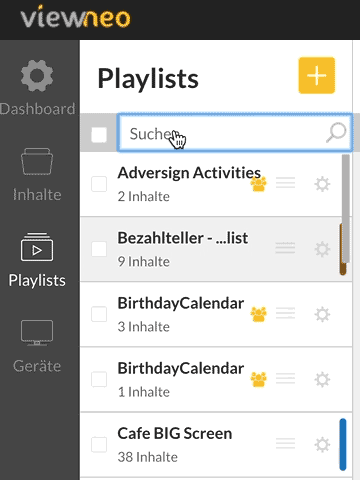 Content from the selected playlist
Available media content
The right panel displays all content that can be used in playlists.