User Management
With a viewneo professional account, you can have several users on the same account. Each individual user can be assigned their own rights that defines how they can use viewneo.
A distinction is made between the following user roles:
Super User The user who first registers and creates the viewneo account automatically becomes a super user.
User Each user, which is subsequently added by the super user, receives the status "User".
Adding a user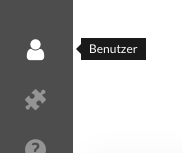 When you click on the menu item "User" at the bottom left, the administration opens. By clicking on the + another user can be added. Additionally, a pop-up will open that will allow you to enter the user information.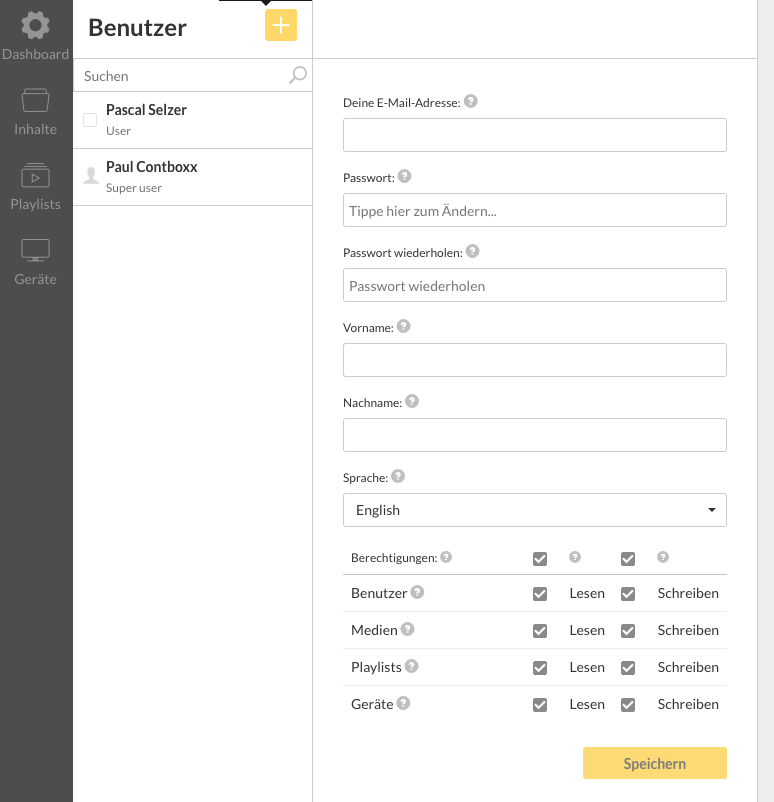 Now all information can be entered here and also a password for the new user can be set. Of course, the user will have the option to change the password after they complete their first login. Additionally, this section allows you to define which rights the user will have in the system.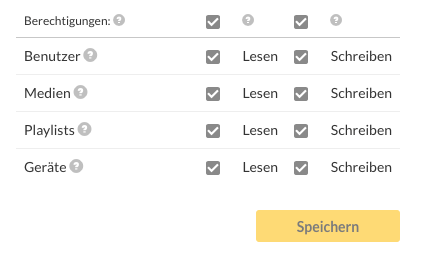 Permissions: Here you can define whether the user can only view (read) or edit (write) the individual areas. If no checkmark is set, the user will not see this area.
You will always have the option to edit users and their permissions at a later time. Simply select the user with one click to open the section for editing.
Here we show the process again as a short video tutorial
Tip: You can find more tutorial videos here.