Instagram Plugin

Note: viewneo only supports public pages and posts.
Warning: Instagram has recently made changes to their program and it is currently only possible to connect the Instagram Plugin with an Instagram account. Instagram has recently made changes to their program and its only possible to display a photowall.
How to Use the Plugin
You can get more information on how to access Plugins here.
The viewneo Instagram Plugin offers the user the possibility to display Instagram content from their account on the big screen. And you don't have to be a graphics designer, everything is already edited and ready to go.
The first step to using Instagram content in a playlist is to create it in the media library. After the Plugin has been installed, you can right-click in the media library and select the content type "Instagram". After you link a specific Instagram account, there are additional settings available to personalize the presentation.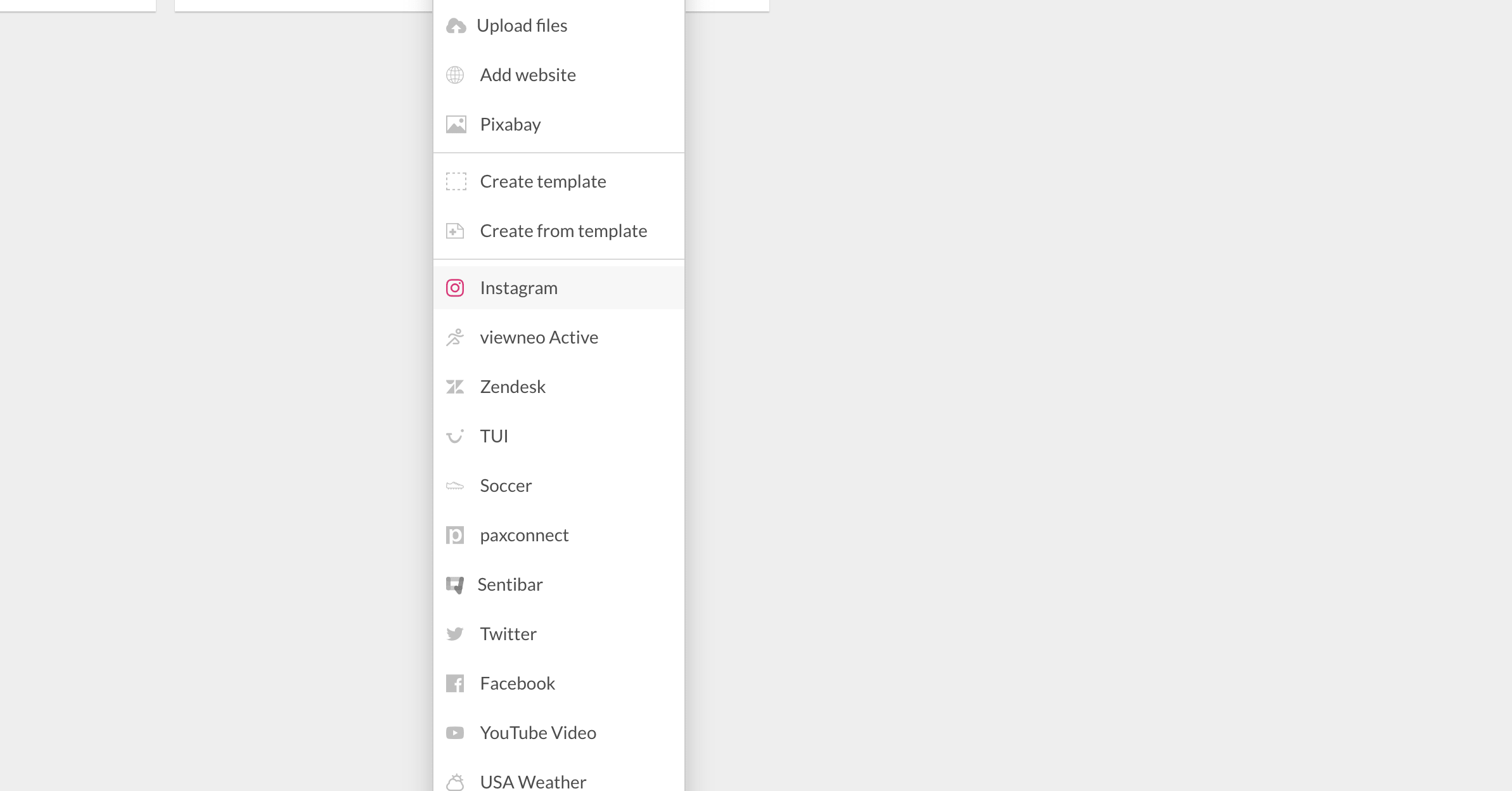 Plugin Settings
In the setting, you have the option of choosing between two different ways to display Instagram content. One option is to display a single post and the other is to display a Live Photo Wall. If you choose the Live Photo Wall, you can also set the background color using the color wheel.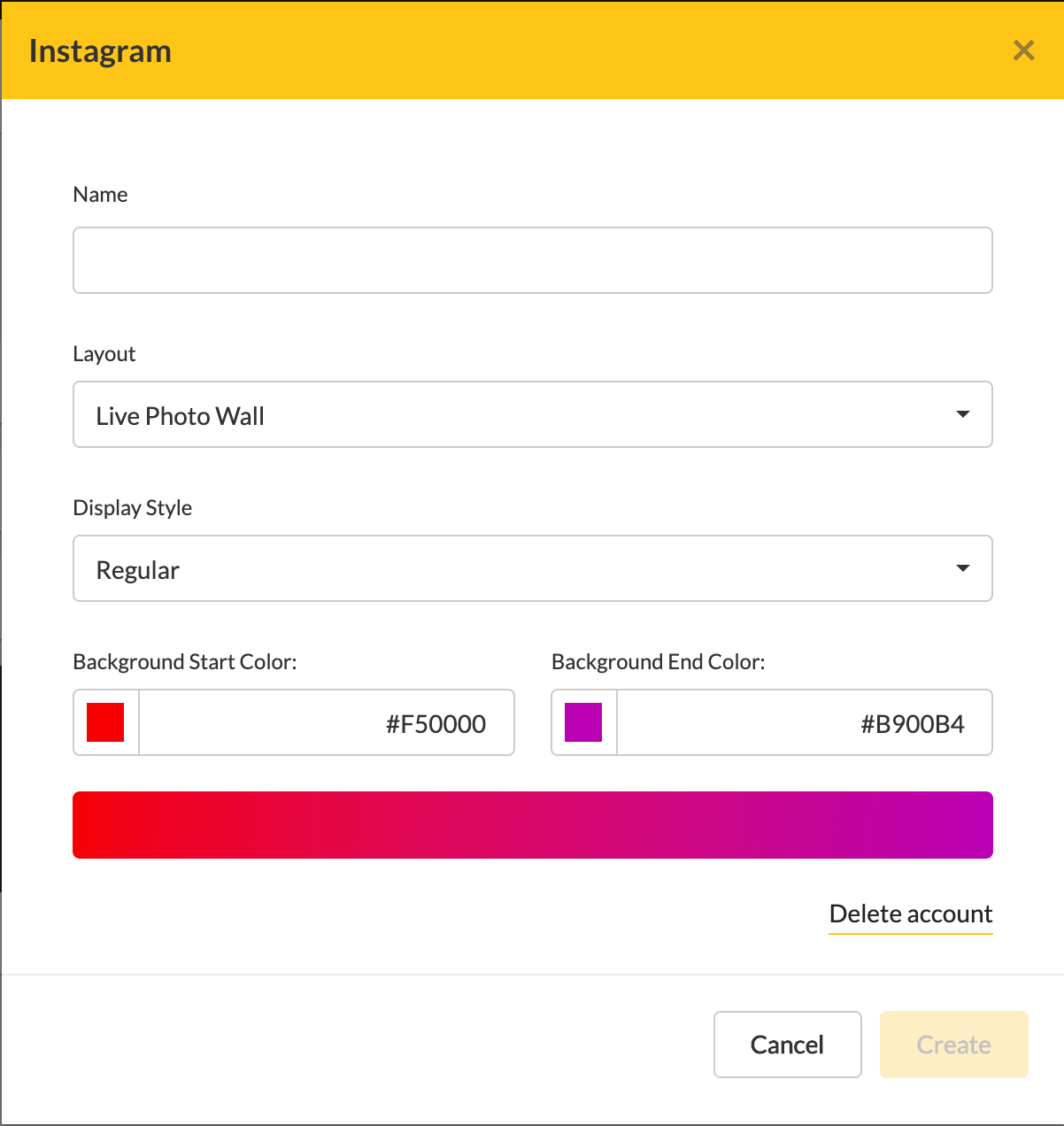 Once Instagram content has been created in the media library, it can be included in a playlist. You can get additional information on how to add content (including Instagram) to your playlist here.