Twitter Plugin
How to Use the Plugin
You can find additional information on how to unlock Plugins here.
The viewneo Twitter Plugin allows you to display the tweets of individuals users and/or the tweets associated with a specific hashtag (#) as content in your playlist. The tweets are presented in a clean and professional layout, for easy viewing.
The first step to incorporate Twitter content, is to create it in the media library. Just right-click in the media library and select Twitter from the list of possible content.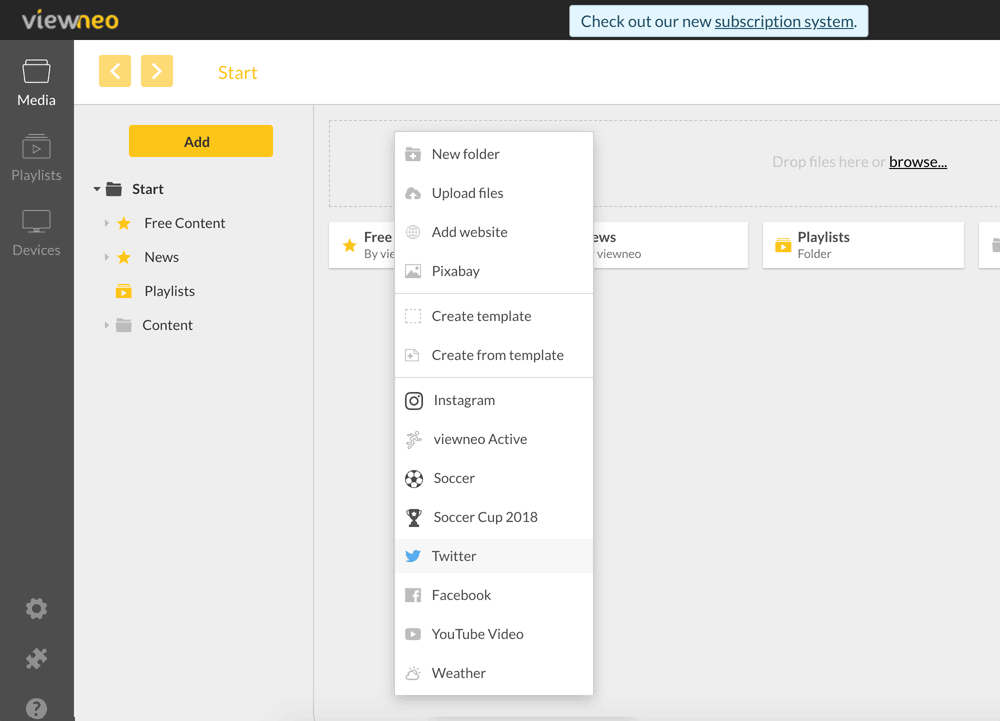 Plugin Settings
Once you click on Twitter as the type of content, a settings window will open. Here you will find the name of the content, as well as, the Twitter Channel and/or the hashtag that you wish to display.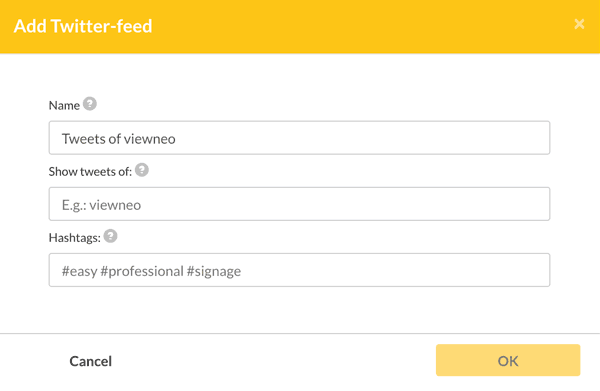 Once you have decided which tweets you want to display, you can integrate it into a playlist just like any content. You can read additional information on how to do this here.