Facebook Plugin

How to Use the Plugin
You can find additional information on how to unlock Plugins here.
The viewneo Facebook Plugin provides you with the opportunity to use content from Facebook directly in viewneo.
By right-clicking in the media library, a window will open up that allows you select the type of content you wish to add. Selecting Facebook will take you to the Facebook setting menu.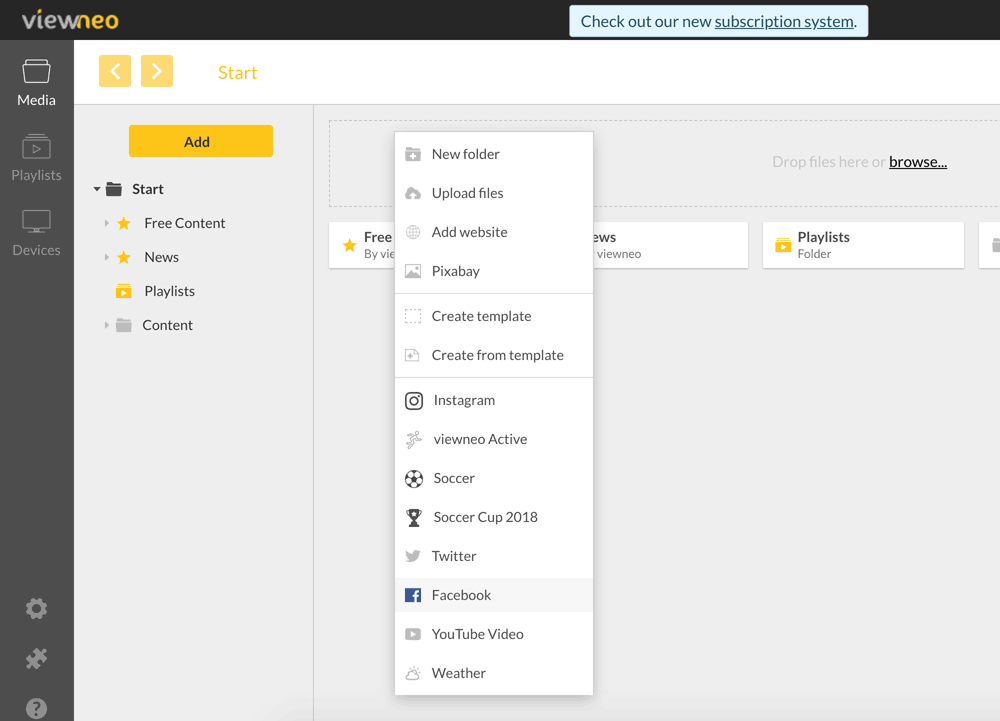 Plugin Settings
Once in the settings you can choose which Facebook page you will would like to display by entering the URL. Additionally you will have the option to choose between two different layouts: a dynamic feed or an individual page.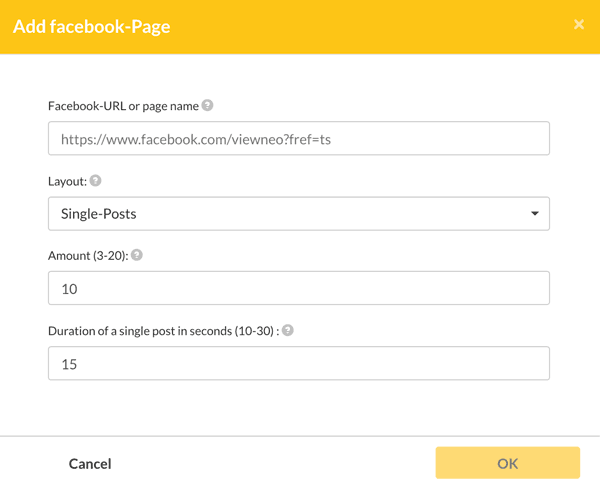 Once you have decided which Facebook page you wish to display, it can be integrated into a playlist just like any content. You can read additional information on how to do this here.