Plugins and Extensions
viewneo is constantly evolving. Many further developments are being developed as so-called Plugins. These extensions can be viewed in viewneo in the Plugins section and used in any combination that fits your needs.
Plugins extend the CMS with features that are not necessarily required by all users. By using Plugins you can customize the content management system of viewneo to fit your specific needs.
Plugins are in many cases paid extensions of the CMS. Which Plugins are free and which charge a fee, is clearly marked.
Finding Plugins
To see the list of available Plugins, click on the Plugins button in the navigation bar located in the lower left corner of the main navigation screen.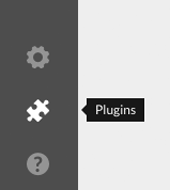 A popup will open and display all of the available Plugins: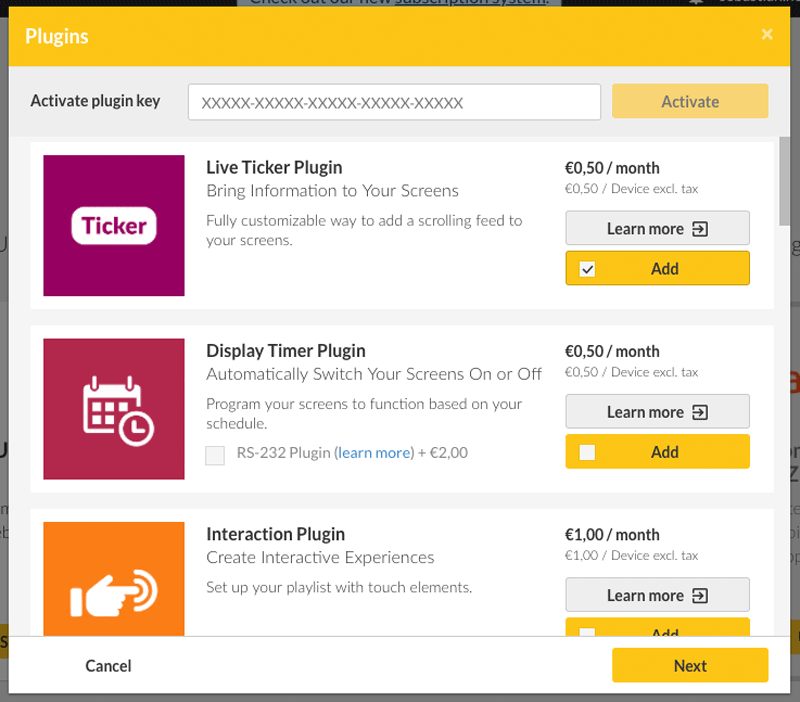 This section will include a short description of the Plugin. To learn more about the Plugin, you can click on the link below the Plugin.
Entering the license key for a Plugin
If you have purchased a Plugin through the shop, then it will not automatically unlocked in the user account at viewneo. To unlock a Plugin, you will need to enter the associated license key. This will be sent after the purchase of a Plugin in the shop (old method) by e-mail to the buyer.

Starting in 2018, all new Plugin purchases will take place directly through the CMS system. Because you will need to be logged into your account to purchase a Plugin, there will is no need for an additional license key. For additional information how our new "Subscription pricing system works, click [here]().