Dynamic Content
viewneo is designed to allow you to use not just images and videos, but also dynamic content. In order to play dynamic content, a secure connection with the Internet is required, so that the data displayed remains current.
News
There are several options to view daily news with viewneo.
Preconfigured News Feeds
In the Content section of viewneo, there is a News folder located in the root directory. Here you will find a selection of ready-made templates that are designed to be easy to use.
The content can be used directly in a playlist. To do this, you just need to create a playlist and then drag the news channel into the playlist using your mouse. Since the News folder is provided by viewneo, you will first need to copy it to a folder where you have the user access to write and edit files. If you skip this step and simply try to drag the news channel directly into the a playlist, the following message will appear: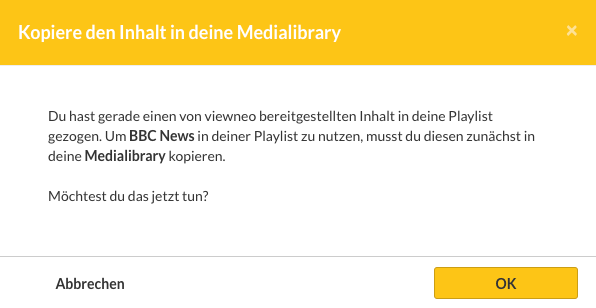 If you simply confirm this message with OK, another window opens.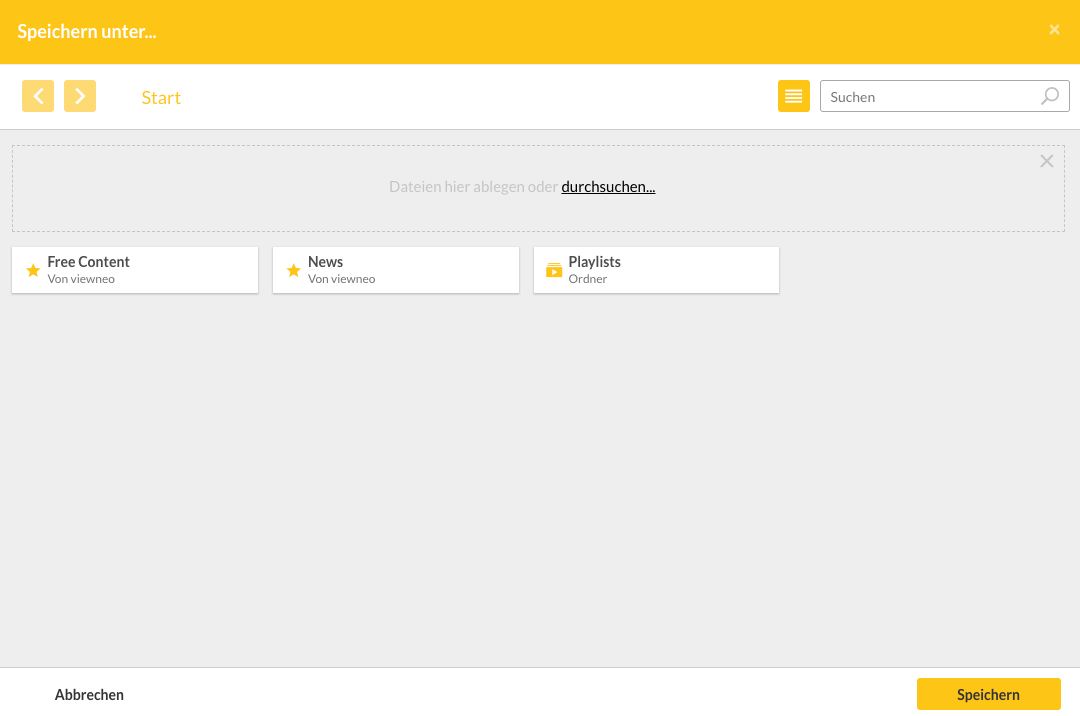 The next step is to select a personal copy of the content. If you then select a storage location, then the content will be stored there and can be used at the same time in the playlist.
RSS-Feeds
There are several ways to use RSS feeds in viewneo. The following links will lead you to pages where RSS feeds are discussed in more detail.
Using the RSS feed as a live ticker (typically displayed at the bottom of the screen)
RSS as a source for dynamic content in its own template
Weather
In order to use the viewneo internal weather forecast (local weather for any place in the world), a Plugin is required.
More information about the weather Plugin can be found here.
Content from social media channels