A Playlist within a Playlist (Nested Playlists)
The ability to reuse finished playlists in other playlists offers a number of benefits that make working with Playlists easier.
Example: Multiple Playlists on one player, timed
Nested Playlists can be used to play specific Playlists at specific times. The example shows how it is done.
Example: Ad block (Playlist Transmission)
If you use an ad block in a Playlist, it can be very handy to create your own Playlist to use as an element (nested Playlist) in the Main Playlist. The example shows how it is done.
Example: general content versus branch content
Often you want a part of a Playlist to be controlled by the head office. Other parts should be created by the branch location. The following example shows how it works.
How it works
There are two ways to nest playlists in other playlists.
Option 1: Drag Playlist to content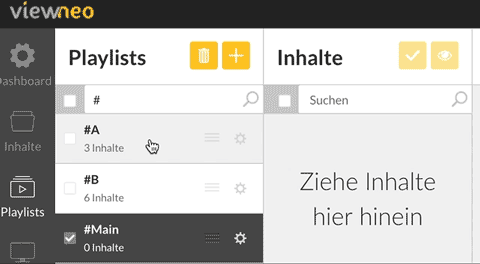 Option 2: Drag the Playlist from the right-hand side of the "Playlists" folder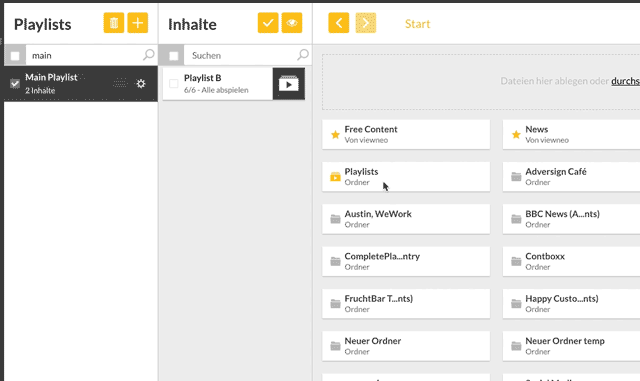 Settings for the playback behavior
The nested Playlists have advanced settings to help define the overall Playlist's behavior. For example, you can determine if you want to see all the content of the inserted Playlist on each run.
The Behavior tab determines how much content and in what order this content from the nested Playlist is used.