Smart Playlist Plugin
Info: This plugin is part of playlist events. You will find more informations about this here.
How to Use the Plugin
You can find more information on how to unlock Plugins here.
With the viewneo Smart Playlist Plugin, your digital signage system will be "smarter" than ever before. Content can now be controlled more precisely by using event chains. Do you want to display a specific piece of content at a set time? No problem, we'll explain how below.
The first step to use "Smart Playlist" is to go to the playlist overview and select the corresponding playlist. Then select the playlist settings by clicking on the following symbol
On the right side you will see a new tab called Events. By clicking on the New Event button, the configuration window will open.
The following settings are possible:
Trigger (content start, content end & date/time)
Filter (optional)
Action (Go to content)
So, let's look at some examples of how it can be used to smarten up your playlists.
Situation: A company wants to display certain content to their employees at an exact time, but not at other times. The playlist has a total of five different pieces of content.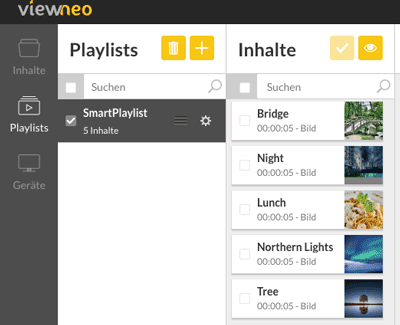 The content, currently located in position 3 "Lunch" should be displayed for the first time at exactly 12:00 noon. For this first condition we now have to create the following event:
Trigger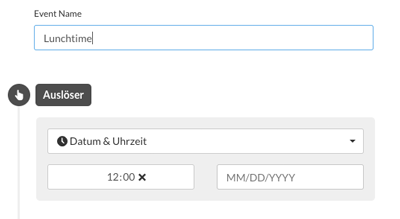 Filter No filter is needed.
Action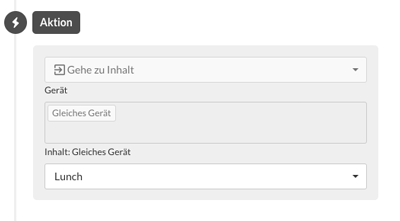 For the second condition, that the content "Lunch" should not be played outside the time of 12:00 to 12:45, we will need to create a second event.
Alternatively, you can also determine the playback behavior of the content. You can get more information on how that works here
Trigger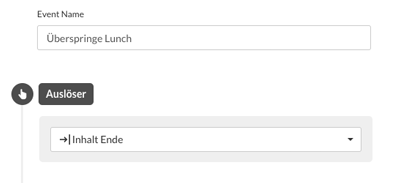 Filter

Action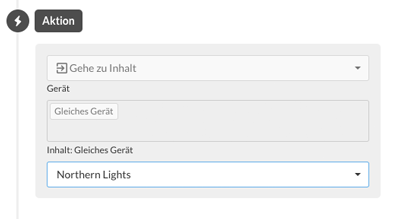 Further triggers, such as, weather information and actions, such as, skip content are currently in the planning stages for the future. If you have any suggestions for additional triggers, filters, or actions, we would love to hear them.