YouTube Plugin

How to Use the Plugin
You can find additional information on how to unlock Plugins here.
The viewneo YouTube Plugin makes it easy to integrate YouTube videos into your playlist. In order to use a YouTube video has content within a playlist, you will need to first create it in the media library. By right-clicking in the media library, a menu will open that will allow you select the type of content, in this case YouTube.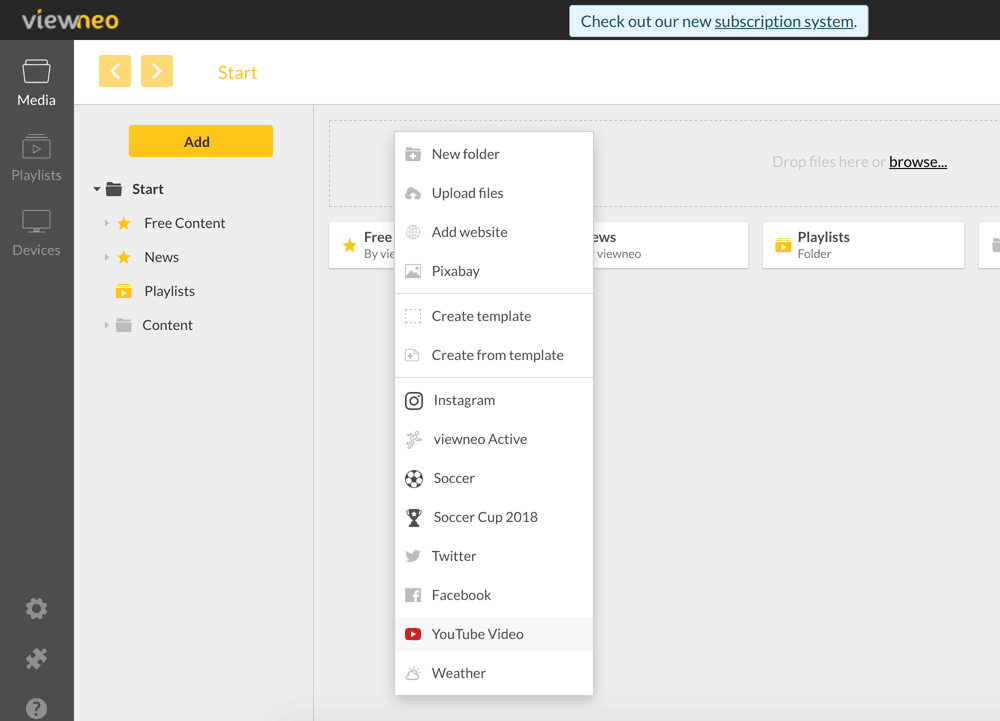 Plugin Settings
In the YouTube settings, you can choose between entering a URL or the specific YouTube ID of the video that you wish to display. Additionally, the quality of the displayed video can be adjusted here.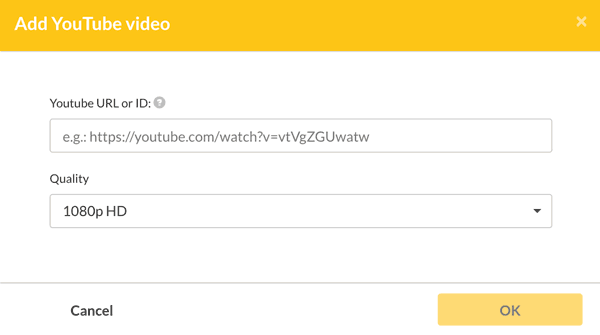 Once you have decided which YouTube videos to use, it can be integrated into a playlist just like any content. You can read additional information on how to do this here.