Soccer Plugin

How to Use the Plugin
You can find additional information on how to unlock Plugins here.
Plugin Properties
This Plugin provides information on the current table positions, as well as, upcoming matches in the biggest European football leagues:
Germany (1. Bundesliga)
England (Premier League / Championship)
France (Ligue 1)
Italy (Serie A)
Netherlands (Eredevisie)
Portugal (Primeira Liga)
Russia (Premier League)
Spain (LaLiga)
How to Use the Plugin
To create new content with the Soccer Plugin, just right click on the media library or use the "Add" button. You will notice that "Soccer" is listed as the content type.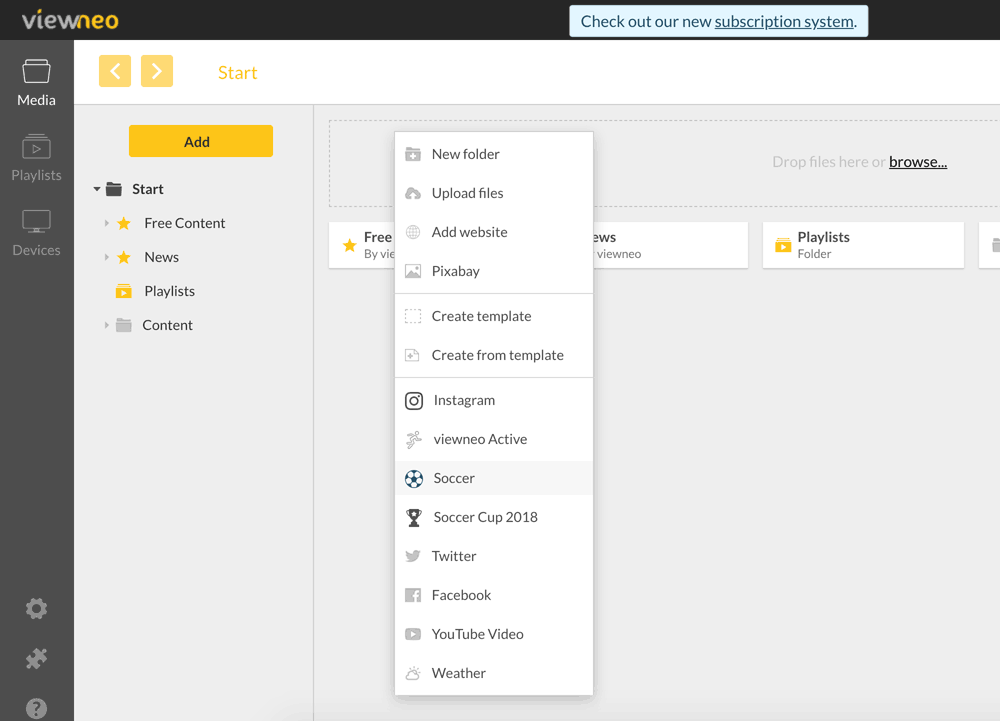 The next step is to adjust the basic settings. Here, for example, you can select which leagues you want to display and in which language. Additionally, it is possible to highlight a specific team of your choice. You can also choose between two different layouts, one with the current table results and one with the today's match information.