Display Timer Plugin

The Display Timer Plugin can only be used in combination with viewneo devices.
How to Use the Plugin
Additional information on how to unlock Plugins are located here.
The viewneo Display Timer allows you to automate turning your screens on and off. This helps to minimize costs and ensures that content is playing only when you want it to. Display timers can be defined for each individual device or device groups. To create a display timer for a device group or a single device, select the group or device and switch to the "Timer" tab located on the right side. There, new display timers can be created by clicking on "Create timer" or existing display timers can be edited by clicking on ... next to the display timer and then on "Edit".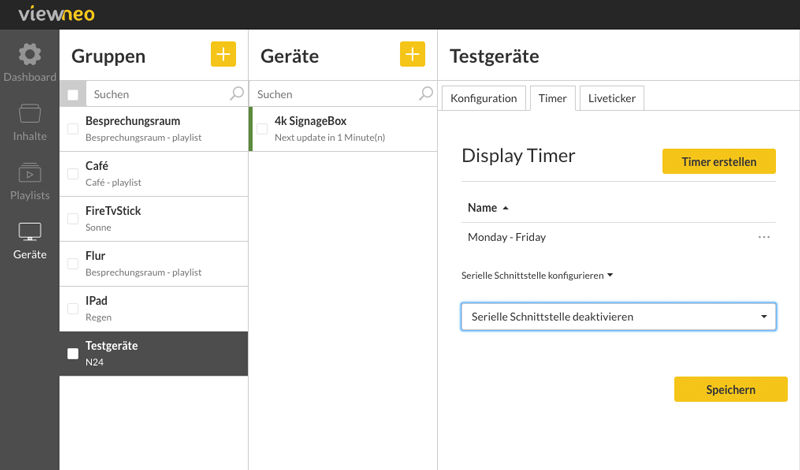 Plugin Settings
The following setting options are available for the display timer Plugin:
Name of the timer
Start and end date
Start and end time
Days of the week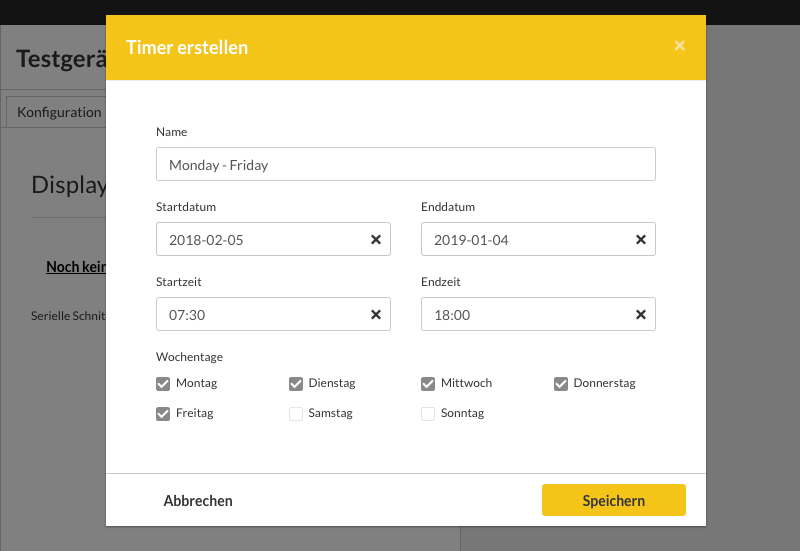 After saving the settings of your timer, the timer will be activated. When the start time selected is reached, the HDMI signal will now be sent to the screen, and it will awaken from the device standby mode. When the scheduled end time is reached, the HDMI signal will be interrupted, which triggers the device's standby mode.
You will need to refer to the operating instructions of your device to ensure that it supports automatic standby. For additional information you can contact the manufacturer of the device.