Change Text Attributes and Fonts
The following text attributes can be modified by using the Properties panel located on the right side:
Font
Font Style
Font Size
Line Spacing
Text Color
Transparency
Text Alignment
| Attribute | |
| --- | --- |
| Font Style | |
| Font Size | |
| Line Spacing | |
| Text Color | |
| Transparency | |
| Text Alignment | |
800+ Fonts
In viewneo there are currently more than 800 different fonts available. You can also upload and use your own fonts (for example, house fonts). A small selection of fonts is already visible in the pop-up menu. Additional fonts can be displayed by selecting more fonts at the bottom of the drop-down menu.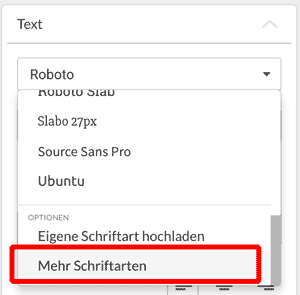 Upload your own fonts
In order to upload your own fonts, click on the font selection located in the Properties panel on the right side and select the last entry Upload own font.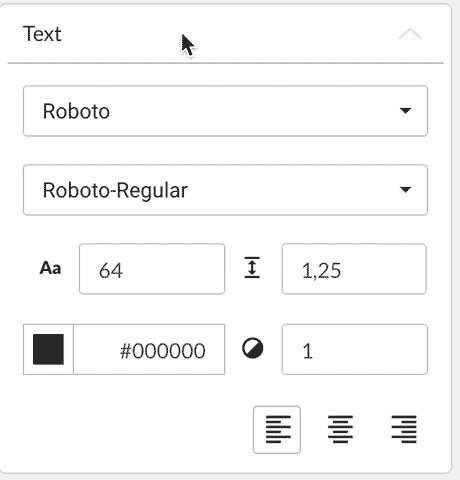 Supported font files: viewneo currently supports uploading of fonts in the .ttf file format.
In case you want to upload a custom font in other formats (e.g .otf or others), you'll have to convert your font to .ttf format first. But don't panic – that's not as hard as it may sound: There are many online font converters out there... this one's free: https://onlinefontconverter.com/.