Activate a Professional License
How to activate a viewneo Professional license
Important information (as of March 2018)
viewneo is in the process of completely changing how we process payments. Our ultimate goal is to have a system that does not require license keys to be associated with a user account. After the conversion, all new licenses can be purchased directly in the viewneo user account. This means that you will no longer have to visit the online shop to purchase a license or Plugin. We appreciate your understanding as we work through this process.
Immediately after making a purchase in the viewneo Online Shop an email with the license key(s) will be sent, along with a confirmation email to the email which was used to register.
When purchasing a bundle (player and license together), the license key will be sent along with the delivery of the player. The license key is located on the back of the instruction manual which is included with the player. A viewneo Professional license is designed to be used with one device or player. The license term (1-5 years, able to be selected at the time of purchase), begins when the account is activated - not from the date of purchase. To activate the viewneo Professional license, you must be logged into your viewneo account. After clicking on "Upgrade now" and then on "Activate" there is a field where the license key can be entered.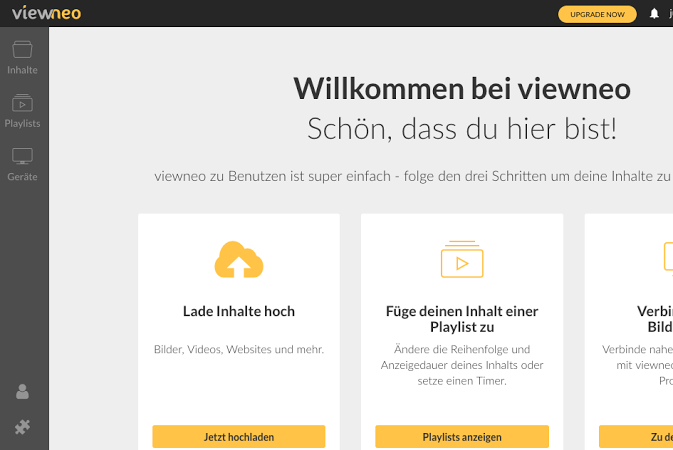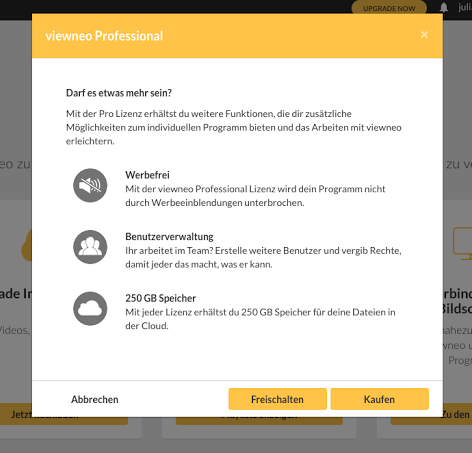 Finally, you can see the upgrade in the short overview of the account: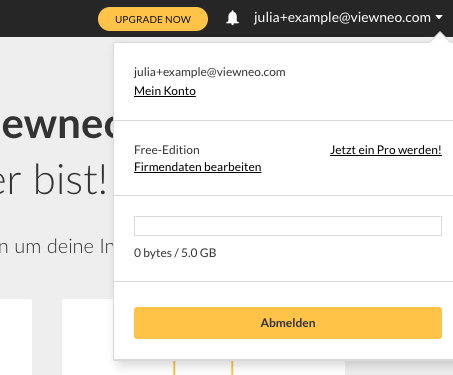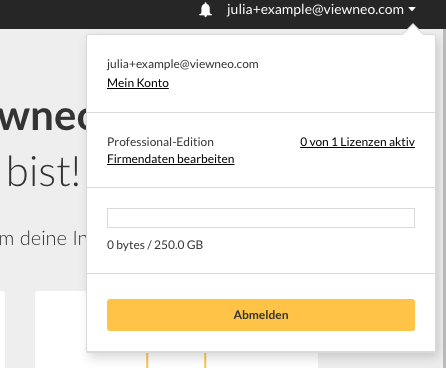 If no device is added to the account, the information will still show "0 of 1 licenses active". This means that a Professional license is created in this account, but no (0) device is connected / active yet. This also applies when there are several licenses associated with an account. For example, it is possible to see "2 of 5 licenses active" or "5 of 5 licenses active", depending on the number devices connected to the account.
Once a device is added, it will automatically be linked to a free Professional license. It is not necessary to assign a specific license to a specific device. As long as there are "free" licenses, devices can be added to the account. When all licenses are in use - ie as many devices as licenses are created - a message will appear that there are no more free licenses available.
In the Professional version, additional users can be added to an account for free. These users can all be assigned individual access data and user permissions.